My new friend, Tiny Ugly Animal, tagged me for this challenge. I'm really glad because I've been seeing it around and thinking it would be fun, and I've quite enjoyed other people's lists. Something in the nature of the challenge brings out those little animes that are lesser known but really good. So with no further ado, the rules:
Pick a favorite series/movie for each letter of the alphabet. For titles starting with "a" "an" or "the" use the first letter of the next word of the title.
Since many titles have multiple names based on the language that you are using please pick one language for the entire list (Use all English titles or all Japanese titles) and let the readers know which language you will be using. If a title has the same name regardless of the language then it can be used in any list. (I will be using English)
If you don't have a title that fits under a particular letter, you can name another favorite from a different letter in it's place, just indicate which letter spot you are using for that series. This can be done up to three times. If you can't fill a spot then you can leave it blank. No more than 26 total series are allowed.
Including a picture for each series is encouraged. (I have a minor problem here since I don't like using uncredited images, and I can't seem to take screencaps any more)
Share who tagged you for this challenge and nominate 3 more to try it themselves and include links to their blogs.
Just have fun with this challenge. I wanted to get everyone to share some favorite series and to spread the word about awesome blogs!
A is for
A Place Further Than The Universe.  Okay, so I'm supposed to drop A, An and so forth. It was my first thought so I'm rolling with it. Some of the tweaks I liked – I liked that one of the girls was "just" a convienence store clerk. Like me, a long long time ago. I love travel. I love learning. And I did learn a lot with this anime, and I got to armchair it to Antartica. To have a truly heart warming story to enjoy as well was pure extra credit.
B is for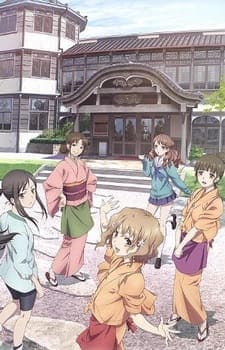 Blossoms for Tomorrow (Hanasaku Iroha). I developed a deep love for hot springs living in New Mexico and with that a fascination for the similar hot springs culture in Japan. Ohana is a young woman I really identify with. She remains cheerful and upbeat no matter what life throws at her, even though she has a parent who is about worthless, a grandparent who is cold, and finds herself in a not very good position overall at first. She makes the best of it and in the process, makes everyone around her better, too.
C is for
Cells at Work.  Seriously, this has got to be one of the weirdest concepts ever – even for anime it's crazy. And yet it works, and is cute as hell. Except for when it's kind of gross. And also rather accurate. Science, bitch.
D is for
Chiharafuyu.   Yes, I know my alphabet. This is a sub since I couldn't think of a D and I wanted to mention one of my overall favorite animes, which has the additional perk of an awesome OP song.

E is for
Eccentric Family  This anime is one of my all time favorites. First, Tanuki. Second, unique and engaging characters. Third, a beautiful story, both sad and hopeful. And then there's the eternal line…"because I chose to have an interesting life" which sums up a lot of things about my own life.
F is for
Folktales From Japan. Mukashi, mukashi… I love folktales. So when I began watching more anime, and becoming more interested in Japan, it was only natural for me to fall for this endless series of Japanese folktales. (I bet you expected Fruits Basket. Well, yes, but I am trying to point out some animes that I don't see talked about every day.
G is for
Garo-Vanishing Line.  I can't help it, every now and then I am engulfed in a wave of testosterone, and man is this anime that wave. I think I even reviewed it on this blog at some point. It's the motorcycle…
H is for
Hozuki's Coolheadedness  I can so see hell as a bureauCRAZY, having tangled with a few of them in my time. Hozuki is that one administrative assistant – or whatever you call 'em in any given office nightmare – who is the only person who actually knows what is going on and keeps the chaos in some form of order. He also grows some pretty cool plants.
And I actually love the jingle – Jingoku, jingoku…
I is for
I can't understand what my husband is saying.  This anime made me laugh out loud and point across the room at my husband. A lot. He didn't understand.
J is for
Iron Blooded Orphans.  Pretty much the opposite end of the scale from the previous choice, but I had to squeeze it in somewhere. Yes, I admit, everyone in the world has written about and reviewed this anime. It was my entry drug to Gundam, and still by far my favorite. It's a great story, even if it is a tear jerker.
K is for
Kino's Journey  It isn't often I eagerly anticipate an anime, but Kino's Journey is one that I knew was for me from the minute I heard about it. The journey could have gone on for 100 episodes as far as I am concerned. But then, I'm a traveler myself. And that's my kind of travel, pick up and go, my home on my back.
L is for
Log Horizon. I love Isekai, and this is probably my favorite Isekai. It isn't all battles, and it isn't a sneaky love story or harem. It's actually kind of intellectual and led to hubby and I discussing how they got in, and how they could get out and doesn't it ever bug you the way NPCs are treated?
M is for
I have like SIX candidates for M. Some of them will be shunted to other letters further down this list. But because I am really trying to feature some animes less famous – Moyashimon. It was just crazy enough to be fun, and a bit educational, and fun. If we had Tadayasu Sawaki in real life, he'd be a super hero about now!
Hmmm, is that COVID-19 hiding in the back?
N is for
I know you are expecting Natsume's Book of Friends – which is why I'm not choosing it! New Game  was a really fun slice of life, CGDCT little anime that just suited me. I laughed. I sighed. I nodded along. I learned a bit about the game industry, too.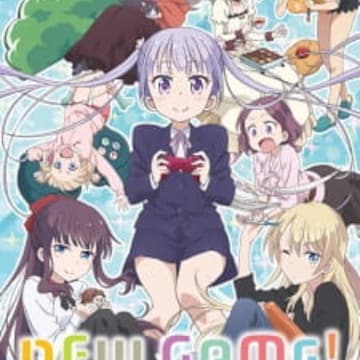 Honorable mention to No Guns Life. It's dark and dystopian and I really like it a lot. But I haven't finished it yet, so I don't want to risk it.
O is for
I almost put The Old Crocodile in here. But I have other beloved animes that I want to fit in somehow. But if you get a chance, The Old Crocodile is on YouTube. It's weird.
March Comes In Like A Lion I wasn't sure about this anime at first but it has slowly but steadily drawn me in. I do occasionally want to shake Rei until he sees the wonderful people around him, in particular the Kawamoto family, and how much they like him, but I also understand why he feels the way he does. Because he has the opportunities he does due to his talent at shogi, he thinks that he is only liked for his talent – not for anything about himself as a person. Someday the light will dawn. I hope.
P is for
Poyopoyo makes me laugh. And laugh. And laugh. It's a short. You can watch it in like two days. I'd hate to tell you just how many times I have watched it. It is cute and cuddly and full of the sort of love/hate you can only have for a great family, friends, and pets.
Q is for
Polar Bear Cafe Yes, shoehorned in under another letter is one of my all time favorite animes. Another one I've watched many times. Love the music. Love all the characters. It's just a sweet, homey, feel good story.
R is for
Restaurant to Another World Do not sit down to watch this anime unless your stomach is full, or you have Grubhub on speed dial. I want the recipe for everything. Oh, and there are some interesting little episodic fantasy stories, too. Who wouldn't want to sit down to dinner with elves and dragons.
S is for
Silver Spoon  Yet another anime which is feel good, slice of life, and a wee bit educational. I had to stop it one night to follow down the rabbit hole of Ban-ei racing. A young man opts out of his families high plans for him and enrolls in agricultural college instead. City boy meets the country. And there's some cool horses, too.
T is for
Tamako Market is a wonderful little slice of life anime that almost no one has ever watched as far as I can tell. It's cute and funny and heart warming as all the merchants in the market go about their business as if there weren't some weird alien bird getting fat on mochi in their midst.
U is for
Ushio and Tora You may not know this, but I am secretly a 12 year old boy. My hubby says so. And this anime being one of my favorites is probably proof positive of it. It's just good silly shonen fun with a boy and his demon.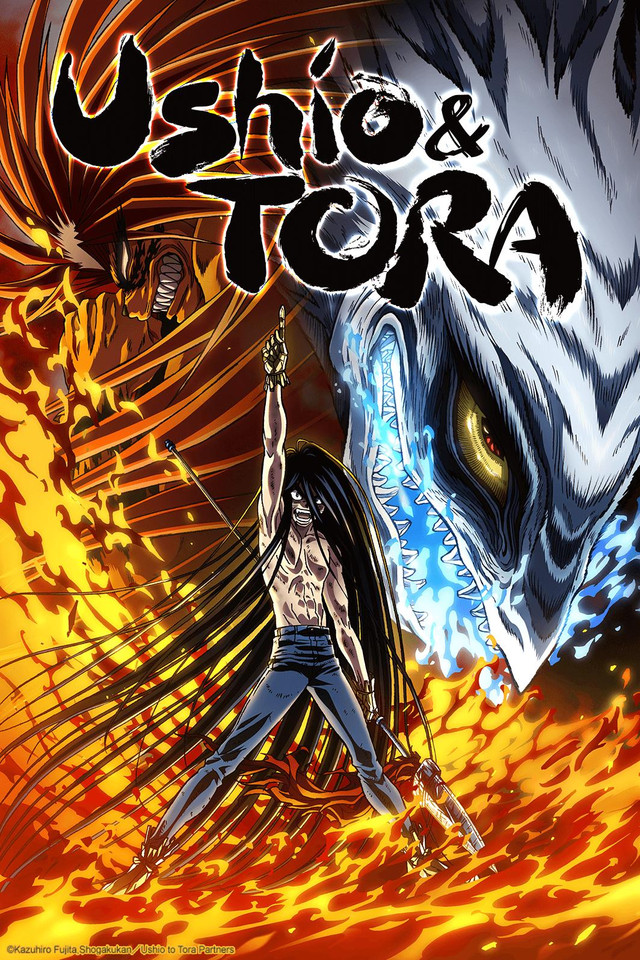 V is for
Voltron  Piddling around in the library a few years ago, I picked up the anime GoLion. It was wonderfully stupid and I loved it. And then I saw Voltron on Netflix and that was a done deal. Because Voltron is just GoLion updated, in case you're wondering. It's adventure, robots, aliens, and even an episode where they play D&D. What's not to love?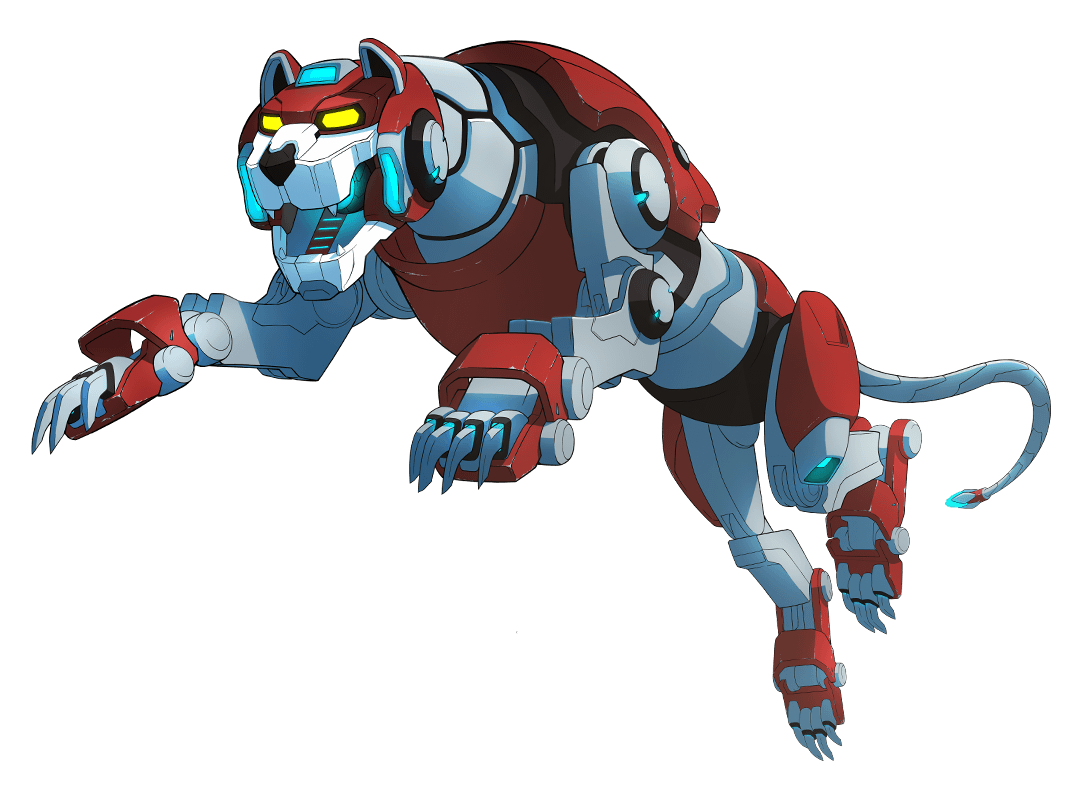 W is for
We Rent Tsukumogami  is back to a very typical theme for me. Yokai or mythical magical beings in a very slice of life setting. In this case yet again, one that made me look stuff up and learn even while I enjoyed the sweet episodic tales.
X is for
XXXholic The Queen of mixing magic with slice of life, ruled by Yuko Ichihara, a woman after my own heart. She is a witch wise in the ways of people and fond of a drink and snackies.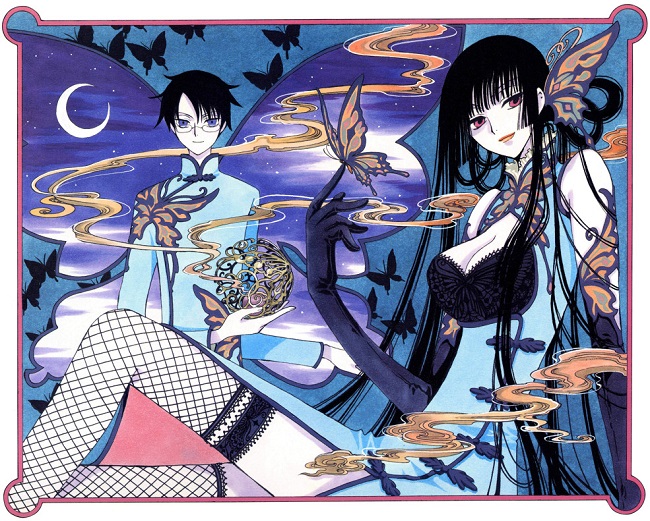 Y is for
Yokai Watch is one of my Saturday morning cartoons. The damn theme gets stuck in my head for days at a time. But I do love the idea that yokai cause all the daily annoyances of life, and if I could get my hands on that watch and get a few of them out of my life for good I would do it! Meanwhile, I'm a little bit in love with Komasan.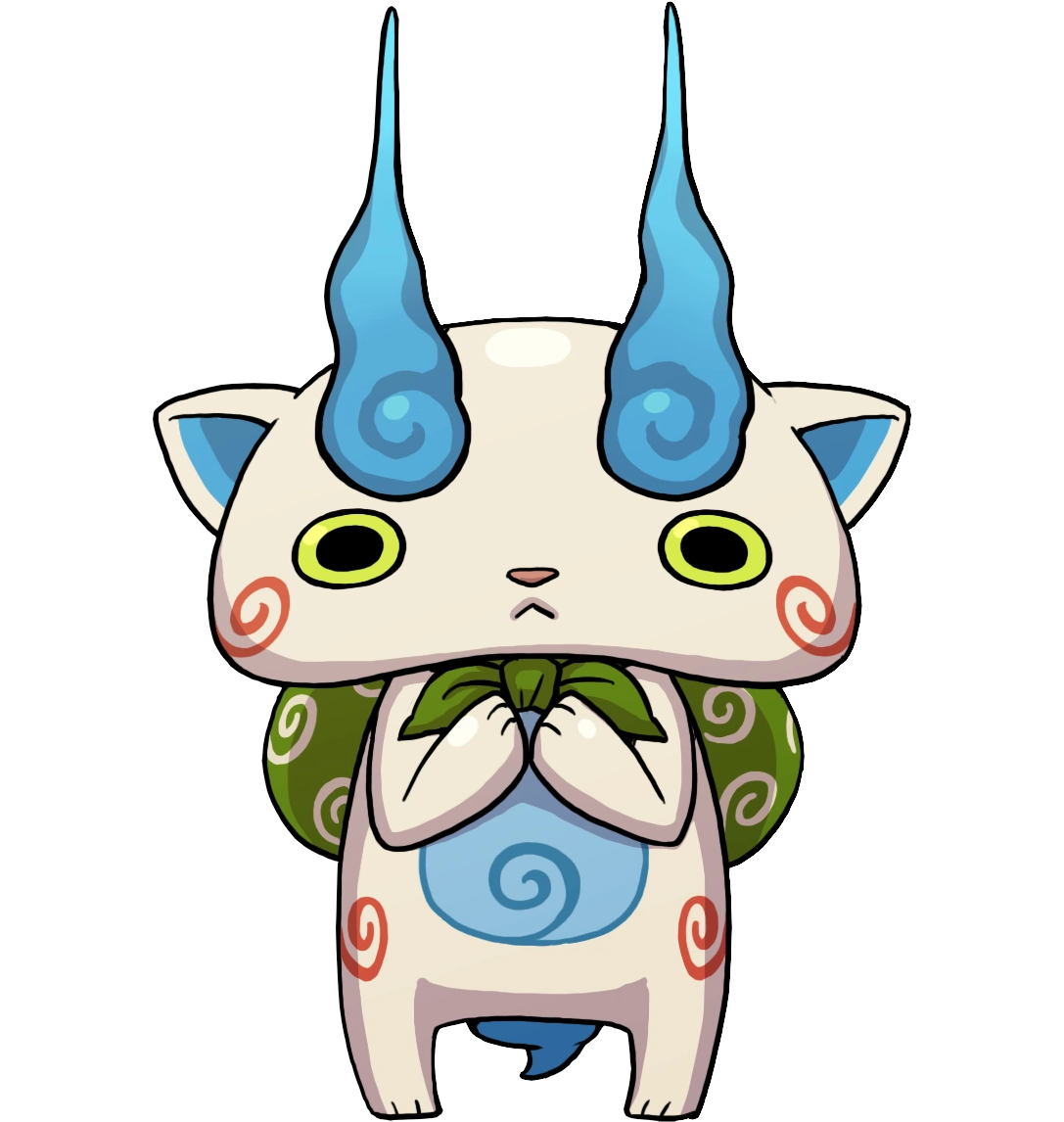 Z is for
A whole list of anime wandered all the way down here to the last letter that I was going to use for another anime that had too much competition on their "own" letter. It's too hard to choose!
Okay. Darker Than Black  This is a dark, gritty scifi and much of it has never really made it to the U.S. I broke down and bought the DVDs (not that anything plays them anymore) because I wanted to see it all. And I still haven't seen it all. But it haunts me…
My three nominees are:
Thanks again for my nomination, and sorry it took me so long. I'm terrible at picking favorite anything…even when you give me 26 slots. I still feel like I left some out!
Blessedbe.